Finland's capital was founded in the 16th century but the city you see today really took shape in the 1800s. This was when the Russians laid out Helsinki along similar lines to St. Petersburg, with its broad streets and neoclassical mansions. Get the Helsinki Card for a free city tour, free public transport, fre entrance to museums and discounts on shopping, restaurants and tours
A little earlier the Swedes had completed Soumenlinna, an ambitious sea fortress that was intended to keep the Russians at bay. This huge project is still intact and is just one of a catalogue of exciting things to track down in Helsinki. Find time to see some modern architecture too; the Temppeliaukio Church is out of this world.
Let's explore the best things to do in Helsinki:
1. Suomenlinna
Board the ferry from Kauppatori and in a few minutes you'll be in one of the most amazing man-made places in Scandinavia, if not the world. Suomenlinna is a giant maritime fortress spread across seven islands. It was put up by the Swedes in the mid-1800s to defend their eastern territories, but Helsinki was overrun by the Russians at the start of the 19th century. It's no exaggeration to say that almost nothing has changed at Suomenlinna since then.
Amid the star-shaped walls and gun positions is a small baroque settlement that is still home to 1000 people.
2. Helsinki Cathedral
The tall green dome of this landmark soars above the Helsinki cityscape, and from the water at night itseems to shine like a beacon. Whatever your reason for visiting Helsinki, this whitewashed neoclassical cathedral is one of the sights you need to check out. When it was built it in the mid-19th century was called St. Nicholas' Cathedral, in honour of the Russian Tsar Nicholas I who was also Grand Duke of Finland.
After Finnish independence in 1917 it simply became Helsinki Cathedral.
3. Esplanadi
Known to locals as "Espa", this is a finger of green space right in the middle of the city, a place where tourists and Helsinki residents come to take picnics, relax and be entertained in summer. At this time of year the space in front of Cafe Kappeli is the Espa Stage, an outdoor venue with an exciting schedule of shows and live music performances.
Come in July for Jazz-Espa, a month-long jazz festival, or in June for the Marimekko Fashion Show.
4. Temppeliaukio Church
Safe to say there aren't many churches in the world quite like this one. Temppeliaukio was the result of a post-war design competition, won by Suomalainen Brothers and was inaugurated in 1969. The building is partly underground and has been hewn from the bedrock, which forms the interior walls. Around the central dome is a circular skylight, through which sunlight floods into the main chamber during the day.
Every piece of decoration and furniture inside this remarkable church was designed by the architects. Approaching it along Fredrikinkatu, the broad copper dome of Temppeliaukio Church will look like some sort of alien invasion.
5. Seurasaari Island
6. Uspenski Cathedral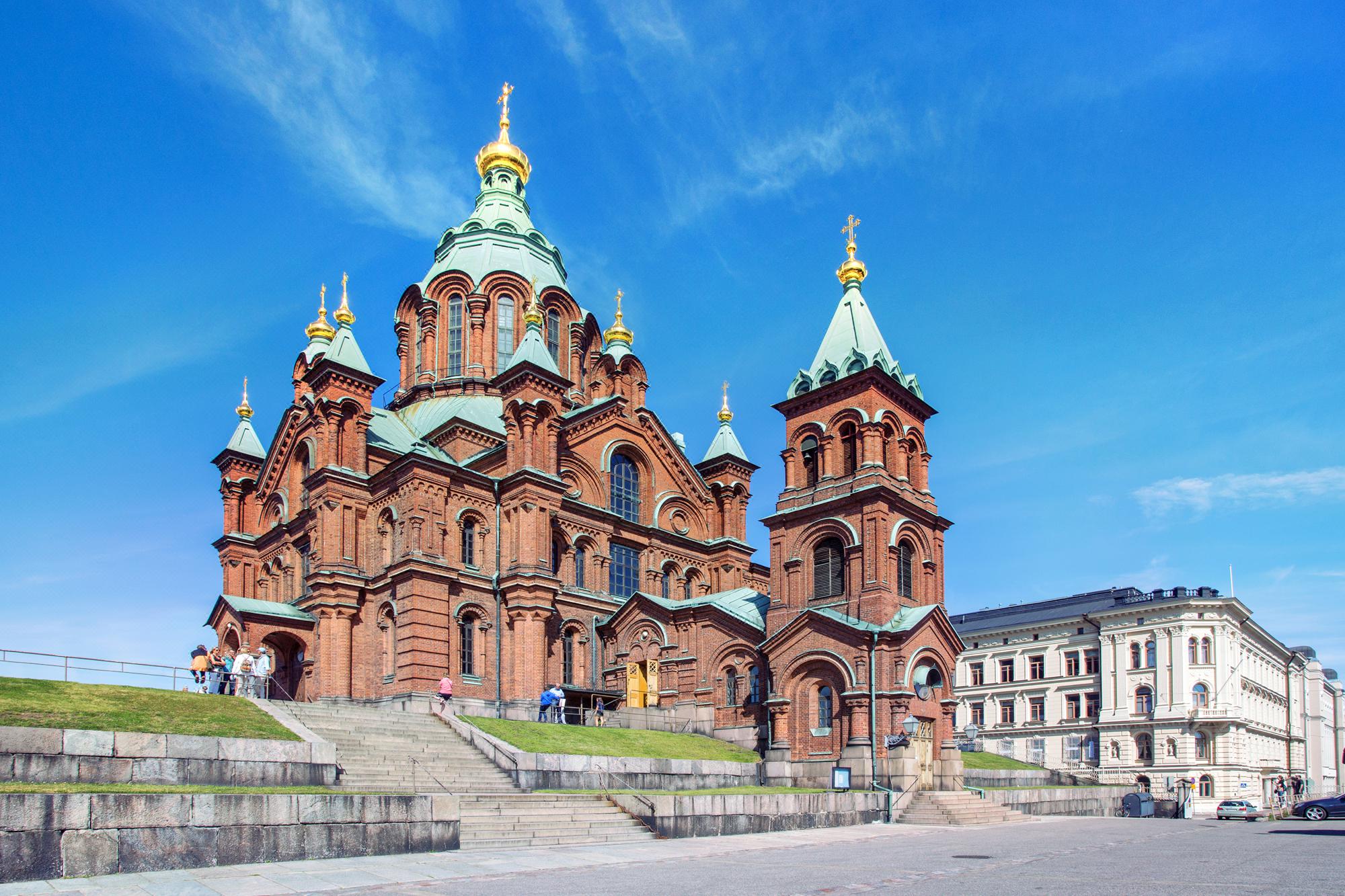 Take a look at the Iconostasis, with its set of beautiful paintings depicting the virgin Mary and an array of saints.
7. Old Market Hall
If you would like to pick something up you'll be tempted by all sorts of stalls selling fresh produce including meat, fish, fruit and veg, but also Finnish cakes and cheeses.
8. Urban Sauna visit
There's some sauna etiquette to remember but none of it is too difficult: Men and women are usually separate, naked is best but towels are allowed, and it's usually best to keep your voice low if you have to talk at all!
9. Linnanmäki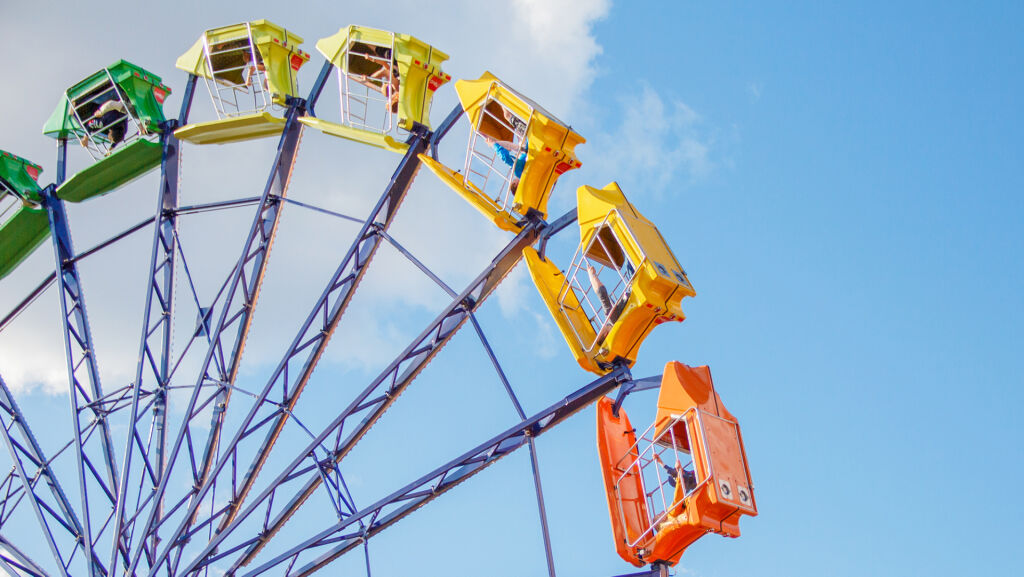 This amusement park has been open for more than 65 years. Throughout that time it has been donating all profits to Päivän Säätiö, a Finnish child welfare charity. Well over a million visitors a year come to ride the white-knuckle roller coasters, try their luck in the amusement arcades or bring their kids to all kinds of child-friendly shows and attractions. All the major rides at Linnanmäki break Finnish records: The highest and fastest in the country are set here, but among them are seven that go right back to the park's origins in the 1950s.
10. Crayfish parties
And then of course come the drinking songs. It might be a bit more of a challenge to sing along with these.
11. Vintage Tram Ride
Catch this tram from the Havis Amanda Fountain at Market Square on summer weekends. You'll set off on a 20-minute tour of nearly all of central Helsinki's top sights. These heritage trams are a century old, and although there's no guide on board you'll be provided with a multi-language leaflet to let you know what you're looking at.
The trailer pulled by the main tram car will also give you some excellent shots of the city for your instagram account!
12. Seaside amble
The waterfront path is served by ice cream sellers in summer and is always leafy, winding through parks or next to the grounds of the Prime Minister's summer residence.
13. Helsinki design
The Design Museum is here and documents Finnish architecture and design over the last 150 years.
14. National Museum of Finland
Since you're visiting the capital you have to take the chance to find out about Finland's past. One section that will catch the interest of all comers contains the Treasure Troves. As you make your way through these nine rooms you can goggle at silver, jewellery, coins, medals and armour. Further on you'll see how Finnish culture and society developed during the middle ages before it became part of the Swedish Kingdom and then the Russian Empire.
There are also intriguing exhibits covering the country's early civilisations, among them a neolithic offering stone and an Iron Age burial cist.
15. Wooden House Districts
This suburb was intended as a Garden City, so there's loads of greenery and the vegetable plots allocated for workers are now urban farms.